Description:
Designed to adhere your photos to the pages of your album, and is also ideal for a number of other craft purposes. Permanent and transparent tape. Archival quality. 
Details:
Refillable permanent adhesive tape runner bonds instantly, cleanly and wrinkle-free.

Provides smooth and quick application with no mess and no waiting.
Spatula head for precise & clean application.
Hinged head protection cap
Ideal for use with archival albums & archival materials.
tools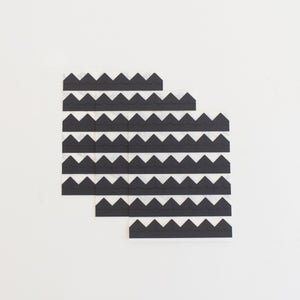 PHOTO CORNERS - 1... $ 6.00