Description:
Archival self-adhesive photo corners allow you to easily mount photographs and other paper items to your scrapbook page.
Highly recommended for items you may wish to lift off the page in the future. The corners do not stick to your photographs, only the page.
Tip to use: slip two corners on opposing corners of your photograph. Carefully align on your page, press to the page. Then slip two corners under the opposite opposing corners and press to the page. 
Details:
Archival photo corners
Adhesive backs
Length of corner 1/2" at widest part
One package contains 108 corners
tools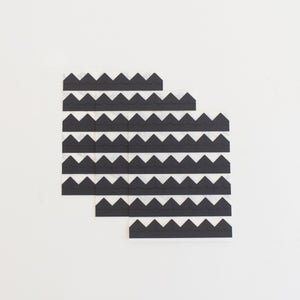 PHOTO CORNERS - 1... $ 6.00