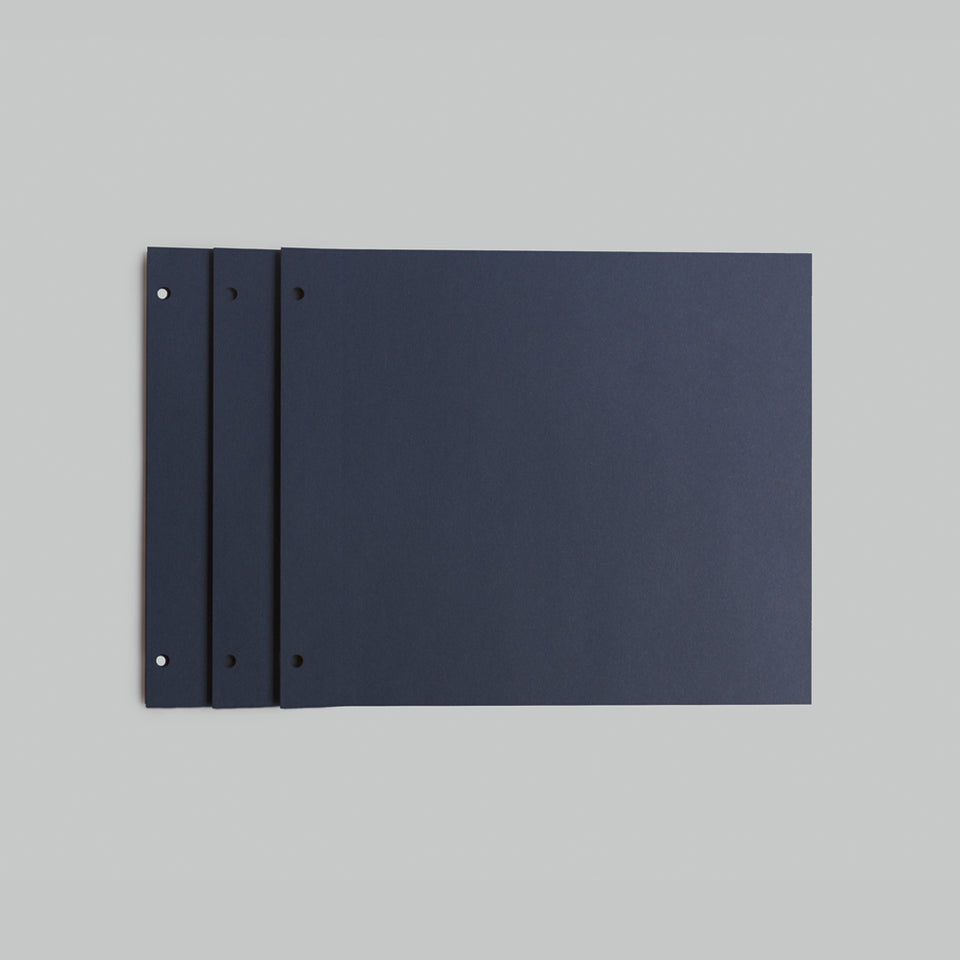 10 BLACK REFILL SHEETS - NEWBURY MEDIUM 8.5X10
Expand your Newbury Scrapbook with a pack of 10 black refill sheets (20 pages) made of premium art paper for long lasting display of your prints and memories. 
$ 12.00
Description:
One of the great things about the Newbury is that it can adapt to your needs and evolve with your photos. Do you need more place for your last travel photos, a very special wedding day or your family photos? Just customize the Newbury with up to 40 additional refill sheets (this set contains 10 sheets/20 pages) and protective pages.
Our refill pages are made from premium, heavy-weight art paper (80 lb) and made to last. This is the best your photos can get!
Details:
Contains 10 black refill sheets/20 pages 
0lb. heavy-weight premium art paper 
Archival / Acid-Free
Also available in Soft White