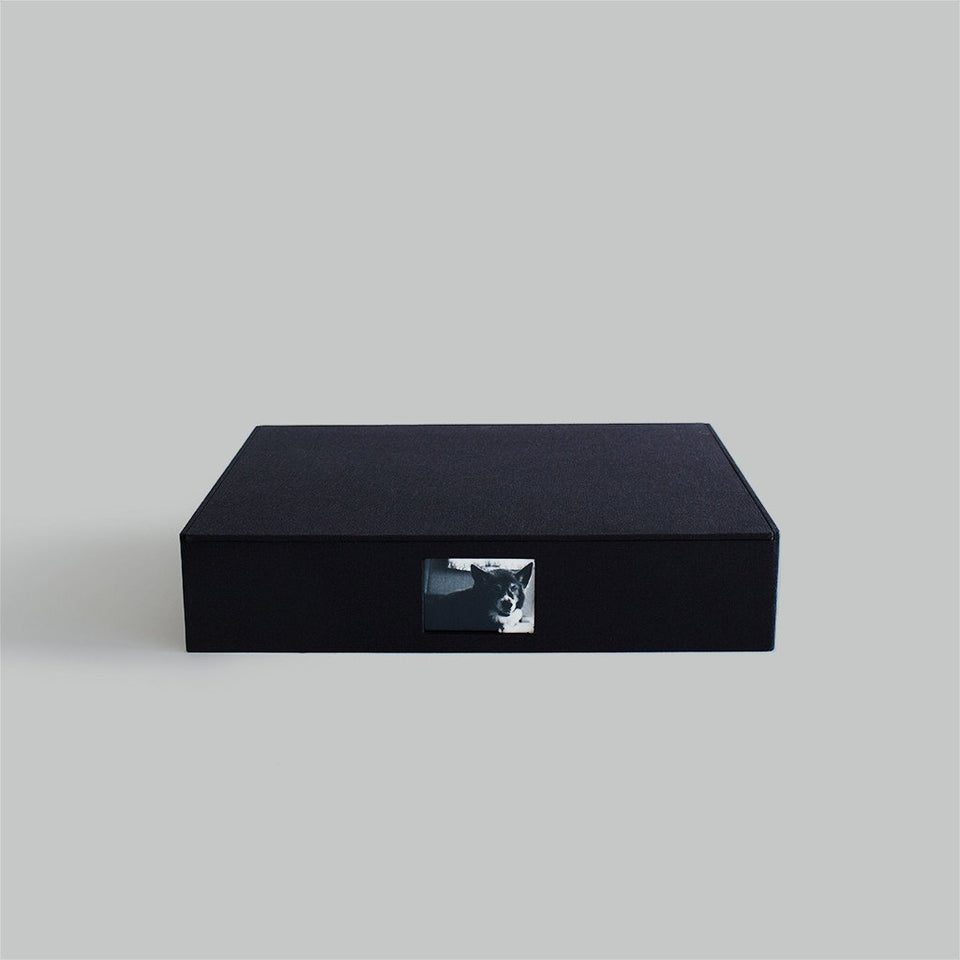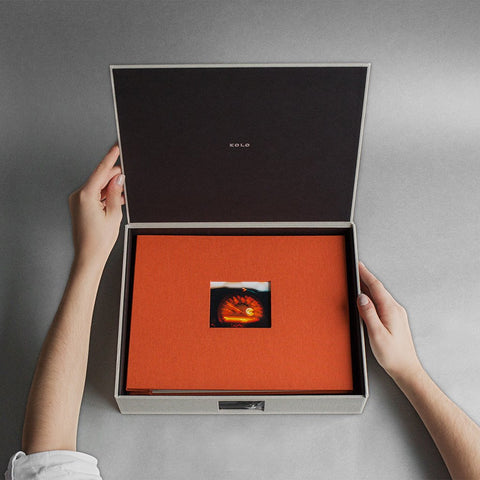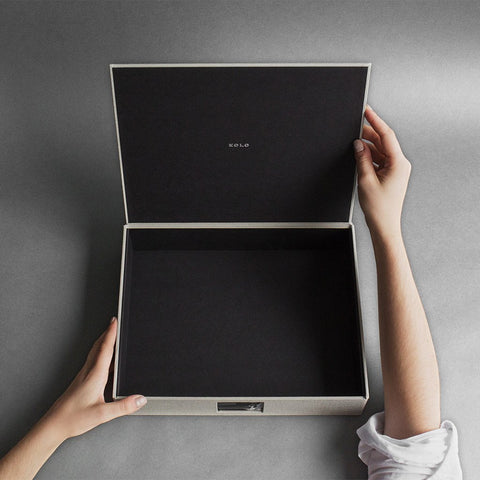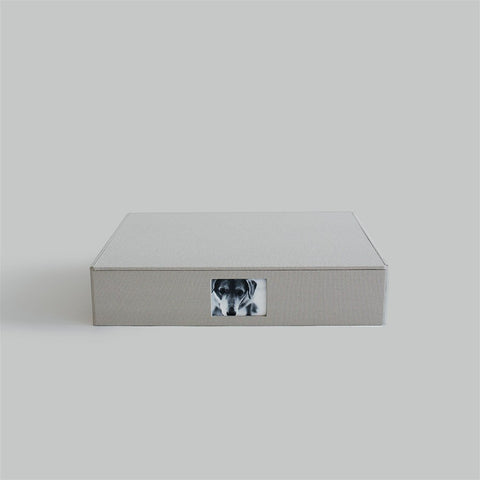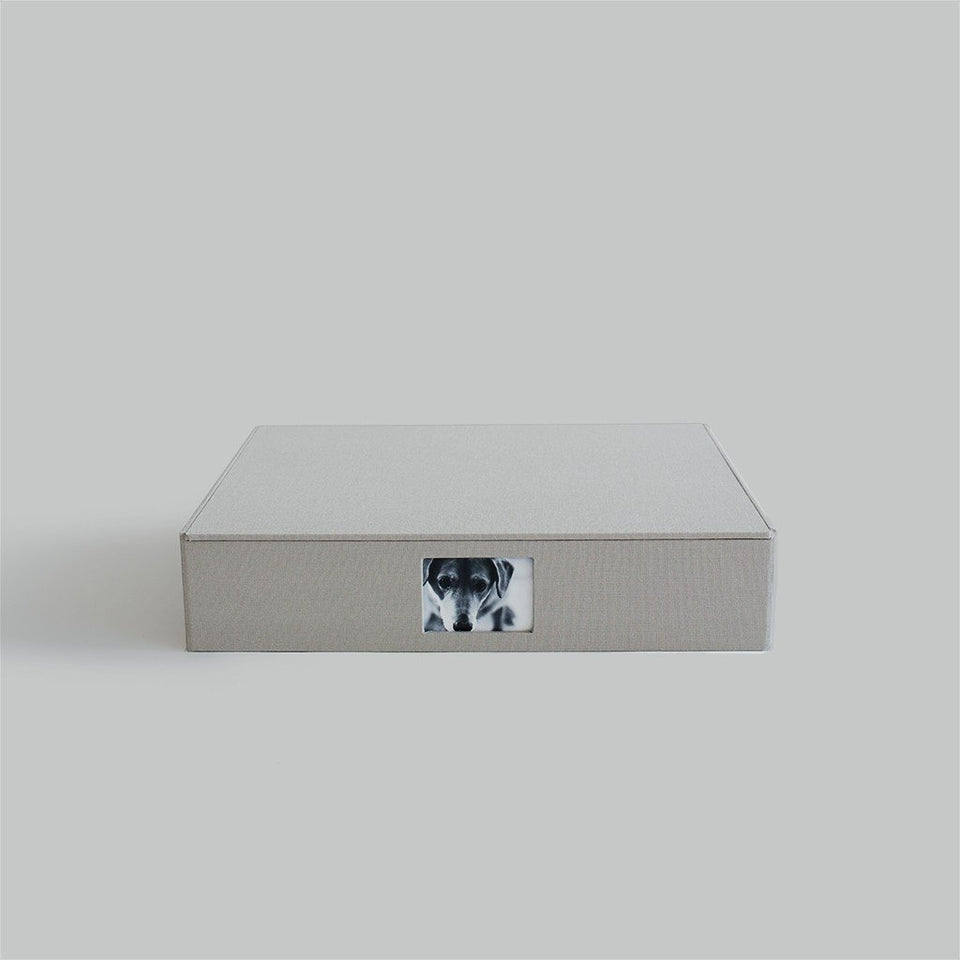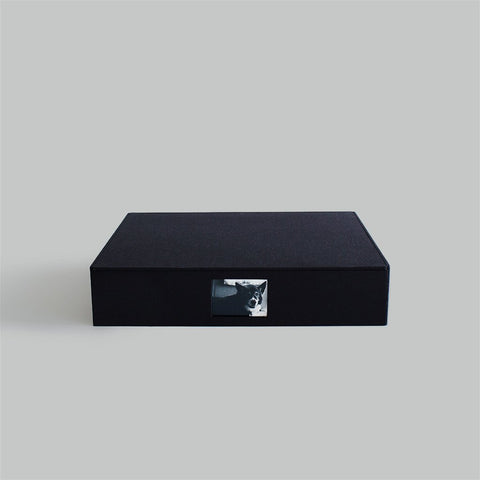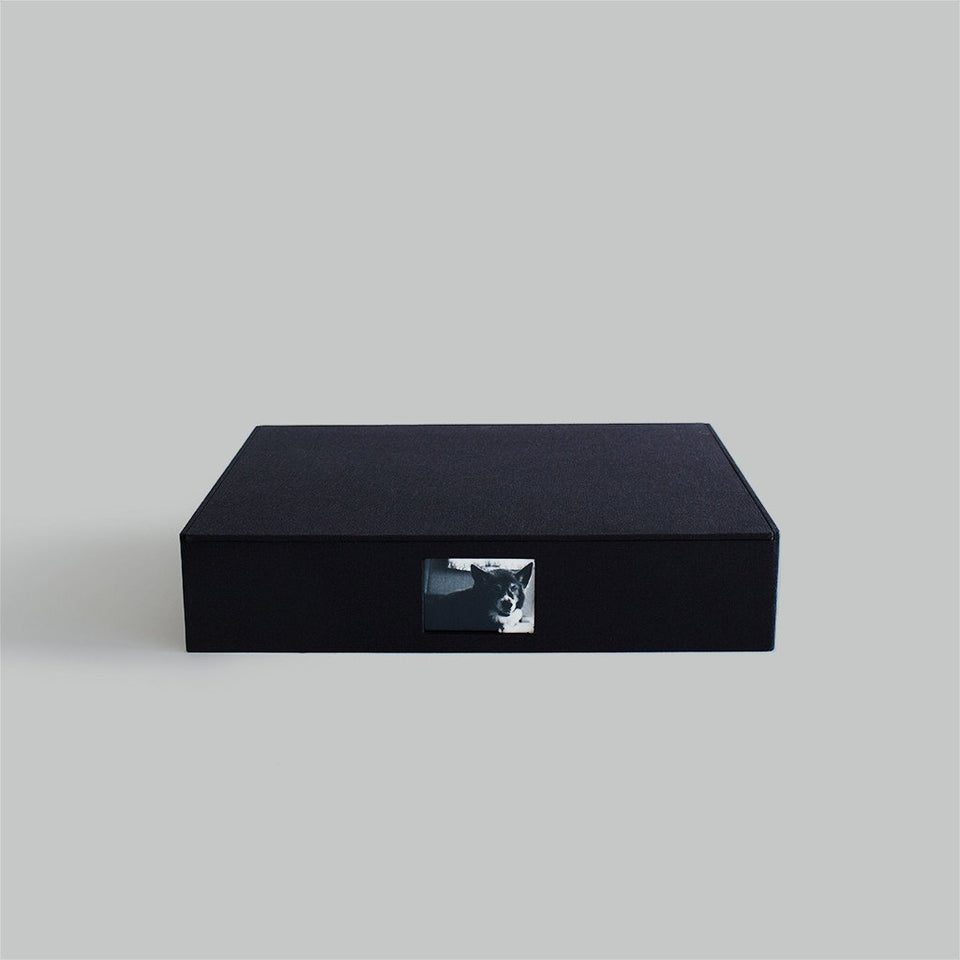 HAVANA LARGE PHOTO BOX
The Havana Large photo box is one of the nicest photo, memorabilia and keepsakes box of its kind. It can also store 2 Newport Medium scrapbooks. 
$ 45.00
Description:
Our Havana photo boxes are used by professional photographers to house prized photos. Made to the highest quality standards, the Havana is probably the nicest box of its kind commercially made worldwide. It can also be used for non-photo purposes to hold memorabilia and keepsakes like ticket stubs, postcards, writing tools, and artwork. The large Havana is made to fit our 8.5x11 inch Newport scrapbooks, but has room to store many other things.
The Havana is also available in a smaller size as Havana Medium.
Details:
Perfect as presentation or storage box for 8.5x11 Newport Scrapbook
Size: 2.25 x 12.5 x 9.82 inches or 5.72 x 31.75 x 24.94 cm
Classic cigar-style, hinged cover archive boxes
Heavyweight, warp-resistant bookbinding board enforces the box's rigidity
Fully lined with reinforced archival end-leaf paper
Covers wrapped in Italian-milled premium book cloth
2 5/16" x 1/16" Front cover window pocket can be personalized by inserting a photo print
Archival / Acid-Free